Creative Development Course Manual - the FIve Simple DIrections
$

67.00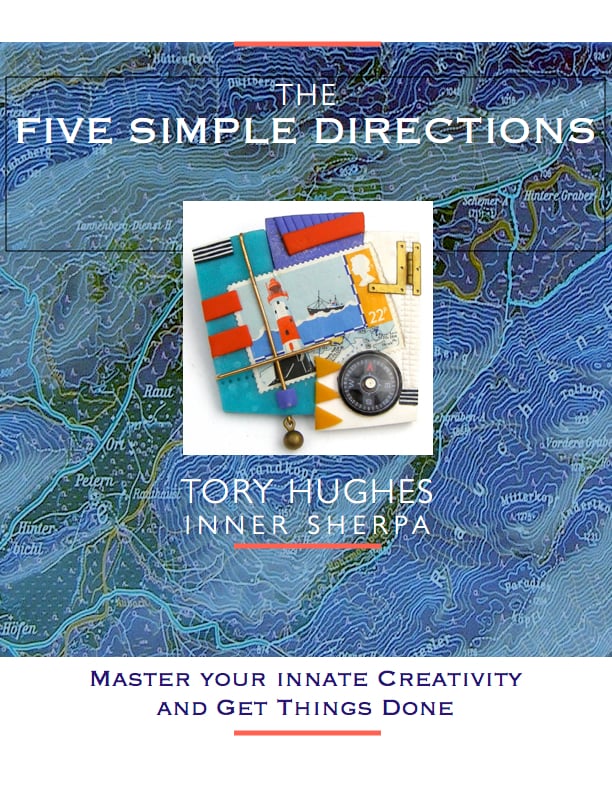 Are you ready to take your art, and your life, to a more reasonable and satisfying place?
This five-part self-study course, sent as pdfs right to your inbox guides you through the questions and exercises I use with my creative coaching clients to help them pinpoint what they really want and how they can get it.
Every two weeks by email you'll receive the next section and exercises. Read, sketch, write, dance, mull, sing- however you respond, your path becomes clearer as you engage with your innate creativity again!
The Manual is good for you if:
- You're feeling stalled in your creativity
- You feel stuck in a rut with what you make
- You yearn to finally get moving on your dream of being an artist
- You are scared that you may not be the artist you want to be
- You are the intelligent introverted type who really wants to delve
The Manual is not good for you if
- You skim things rather than considering them
- You don't feel comfortable with introspection
I wrote this for those of you who are interested in my creative mentoring sessions, but would prefer a self-study program, and the lower cost of working through the materials on your own.
Discretionary email support is available. Email me with questions:
victoria@toryhughes.com
Ellen M. wrote "This is the first time I see the process in really, really clear terms. It's that great "aha" moment!
Your thoughts are profound but easily understood.
You're allowing us to experience the chaos of creativity, with a new toolbox of really practical, sane and elemental ideas –
- And give us a new box of crayons to play with at the same time!
I know already this is going to change my artistic life. I knew it when I couldn't tear myself away from reading the first section of the Manual!"
For more information, go to http://lightningwork.com/5directions-manual/
Share