MP4: "Foundations in Polymer" Mastering the New Clay DVD volume 1
$

19.00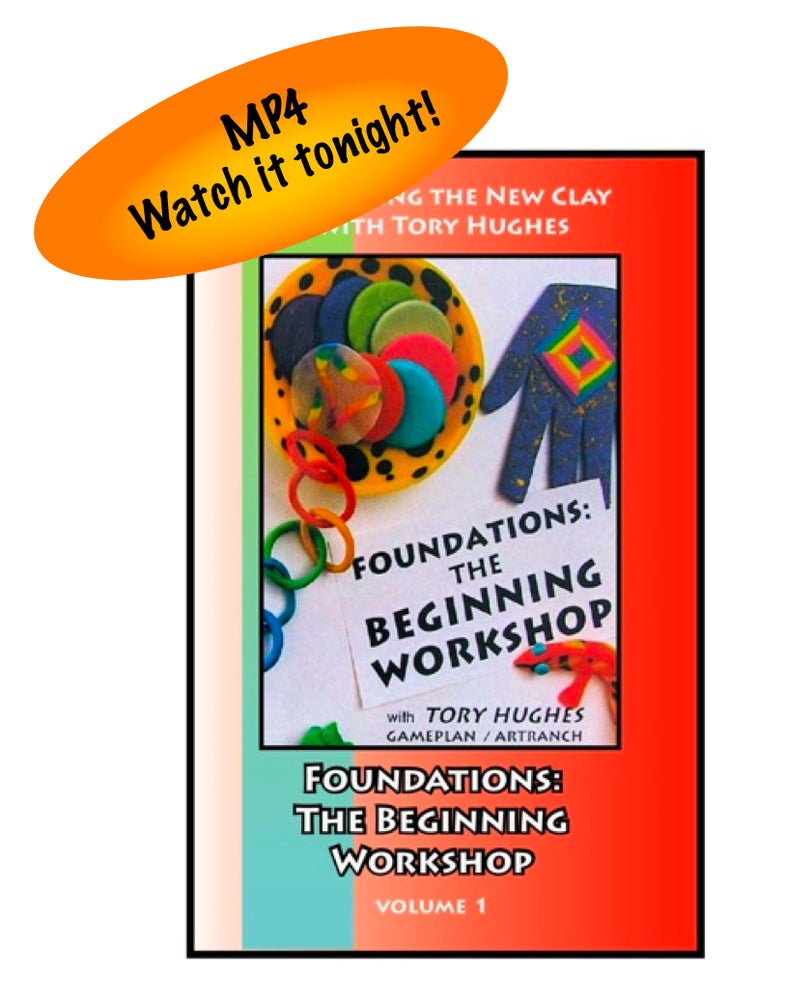 We are just tickled pink to offer MP4 versions of these DVDs.
Particularly for those of you outside of the US, this digital file may be your best choice.
Here, Tory introduces you to polymer and her unique approach to this medium.
She also overviews the other DVDs in this series!

As soon as we are notified of your payment, 
we'll email you the link for the video.

Click, load, and watch.

Easy!
> ABOUT THIS MP4 
- This classic DVD "Foundations: the Beginning Workshop in Polymer Clays" is from the perenially-popular "Mastering the New Clay with Tory Hughes" video series.
For more about this video, please go to the Foundations DVD page.
Please print out the four text pages you see in the images here:
these are the enclosures that come in the box when you purchase the DVD.
• Materials list 

• Tools lists 

• Basic information card about polyme 

• Very important first card: "Please use good studio practices, we aren't responsible for things that happen to you by watching and following this instructional video!" Necessary, thank you for reading this!
> ABOUT THE FOUNDATIONS WORKSHOP
Everything you need to start now!
This DVD includes all the information you'll need to begin working in the extraordinary and versatile worlds of polymer clay.
- Make five finished pieces
- Learn polymer's most popular techniques
- Try a variety of polymer clays
- Watch excerpts from later classes
- Your finished pieces will include:
a whimsical brooch,
a collection of beads
a small decorative bowl.
90 minutes
> ABOUT BAKING TEMPERATURES 
- Manufacturers often change their polymer formulas. 
Follow the baking temperatures on the package you purchase, NOT what I say on the video, until you've done some experimentation.
Share