MP4: "Vessels: Boxes, Pots and Bowls" Mastering the New Clay DVD volume 7
$

19.00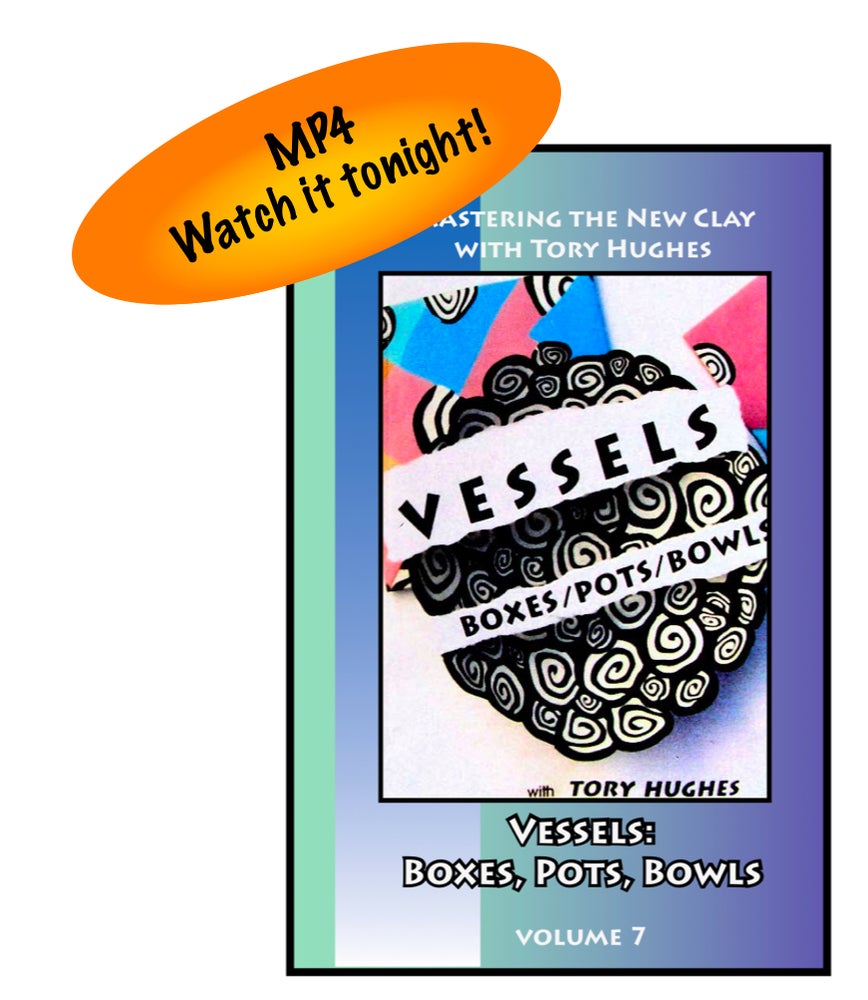 Tory teaches you Mokume Gane this afternoon! 

As soon as we are notified of your payment, 

we'll email you the link for the video.

Click, load, and watch. 

Easy!
> ABOUT THIS MP4 
- Classic DVD "Vessels:Boxes, Pots and Bowls",
from the ever-popular "Mastering the New Clay with Tory Hughes" video series.
For more about this DVD, please go to the Vessels DVD page.
> This DVD includes all you need to create wonderful containers from polymer clays. You will learn to make three different types of vessels: a bowl incorporating a simple caning technique for its pattern, a cylindrical pot, and a rectangular pastel patterned box with a fitted lid.
Then you'll investigate ways to personalize these techniques for your own fabulous containers!
Enclosed are a materials and tools list, and an optional design diagram for the patterned box.
Approximately 85 minutes.
Please print out the four text pages you see in the images here: these are the enclosures that come in the box when you purchase the DVD. 

• Materials list 

• Tools lists 

• Basic information card about polymer 

• Very important first card: "Please use good studio practices, we aren't responsible for things that happen to you by watching and following this instructional video!" Necessary, thank you!
> ABOUT BAKING TEMPERATURES 
- Manufacturers often change their polymer formulas. 
Follow the baking temperatures on the package you purchase, NOT what I say on the video, until you've done some experimentation.
Share